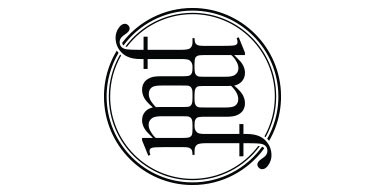 Mariangelica Forero
Graphic Designer
LinkedIn
|
Print Version
mariangelica.forero@gmail.com
mariangelica.myportfolio.com 
226 929 2545
CAREER PROFILE & PERSONAL
Multitasker, team player, dependable and passionate. Excellent time management and organization skills, calm under pressure. Experience coming up with ideas quickly, fast and willing learner. Enthusiastic, detail oriented, professional and creative.
SOFTWARE
Proficient in Adobe Experience Design, Illustrator, Photoshop, InDesign, Dreamweaver, Flash, Aftereffects, Character Animator, Premiere, Quark, Bridge, Acrobat Professional, MS Word, Excel, PowerPoint; Mac and PC platforms | iWork: Pages, Numbers, Keynote | FTP Software, Tablets, Printer Software | Camera: files, photo equipment, studio lights, strobes, flashes and DSLRs.
OTHER SKILLS
Lean UX / Agile UX design process, Sprint process, Interpersonal skills, Fluent in English and Spanish, Story Mapping, User persona creation, Presenting ideas and concepts to clients.
Graphic Designer
D2L - Kitchener, ON 2013 - current
Design from concept to completion online learning environments for a variety of clients in industries: education, government & business. Work with different brands to develop the best solutions for end users. Present ideas and concepts at every stage of a project using the design sprint process. Be part of a brand new team and assist in the creation of processes and standards. Design a new community website for D2L users. Design within the Igloo system. Continually present ideas of how to make the experience better. Using the Lean UX design process, designed and collaborated with developers to create a new product for D2L: Story Builder.
Freelance Graphic Designer
The National Film Board of Canada, Montreal,
QC 2012 - 2014 
Take part in the creation of films from the creative concept stage to the final cut. Design film posters and promotional materials, create solutions for internal design problems. Collaborate with animators, illustrators, directors and producers on film design and typography. Design for print, web, and television. Hired after internship as a Freelance designer for various projects including an interactive web documentary and its presentation documents as well as branding materials. Worked on the Governor General award film "Constellation" as the Graphic Artist.
Mariangelica Photography 
2010 - current
Photography & business
www.mariangelicaphotography.com showcases photography. Specializing in weddings and portraiture. Official photographer of past local events: Oktoberfest, Elmira Maple Syrup Festival, Conestoga College Orientation and local businesses.
Graphic Design Intern
Conestoga College, Kitchener, ON
May 2011 - September 2011
Designed posters, logos, information packages, brochures, LCD screen slides, presentations, display board and bulletin boards. Was the official summer photographer for events run during that time as well as Orientation. Management and business tasks.
Freelance: Schneider's Float Design & Construction
Schneider Foods, Kitchener, ON
2010
Redesign of float, model building, and construction of float. Make edits to the design model, create a model of the final float 1 inch to 1 foot. Tear down existing float and rebuild float to model. Manage a budget of $30,000 for construction. Work with various contractors. Problem solve. The float was awarded 1st place by the parade audience and 2nd place by judges. Communicate design ideas effectively to non-designers, listen and learn from building contractor to learn new tools and skills required to build the float.
Student Graphic Designer
2009 - 2012
Worked with a variety of clients including Logikor, 3-Point, Conestoga College Learning Resource Center, Practical Nursing Program (Conestoga College), Elmira Maple Syrup Festival, WalterFedy Partners, Titanic Exhibition (The Museum), KW Oktoberfest, Schneider Foods.
Assistant Director & Assistant Stage Manager
KW Children's Drama Workshop, Kitchener-Waterloo, ON
2005-2009
Assist Director, sit through auditions and decide along with Director on roles given to child actors. Attend rehearsals three nights a week, plan workshops to teach skills ranging from memorization, character face expressions, and improvisation. Watch over groups of 30 - 50 kids depending on show cast, rehearse scenes individually with smaller groups of kids. During show week assist stage manager with curtain closes, manage the prop room and manage stage crew backstage, communicate clearly with stage manager through a headset to solve issues that may arise, and keep updates on the show. Change scenes between curtain closes, manage props in the back room, high organization skills needed to have everything ready for character cues, look over 30 children at a time with a team of 4 other stage crew members, organize lunch time for children and run activities to keep them entertained between shows.
Food Bank
Kitchener, ON
2013
Volunteered at the Food Bank collecting food and helping to prepare baskets for families in need. Offered translation services to Spanish-speaking families who did not know how to ask for food and receive their hamper.
ROOF Youth Community Shelter
Kitchener, ON
2014
Volunteered at a youth community shelter by providing services to make the interior of the shelter a more welcoming environment for the youth. Painted walls and floors, organized furniture to allow for more space in communal areas. Helped organize and prepare food with kitchen staff. Cleaned up the garden and pulled weed with a D2L team.
EDUCATION
Three-year Advanced Diploma in Graphic Design Conestoga College, Kitchener, Ontario, Canada Graduated 2012
Ontario Secondary School Diploma (OSSD) High school Diploma Eastwood Collegiate Institute, Kitchener, Ontario, Canada
Art's Package majoring in Art and Drama Graduated 2008
MEMBERSHIP - AWARDS
Honorable Mention RGD Student Awards 2012
Registered Association of Graphic Designer of Ontario Student member, 2010-2012
PROFESSIONAL DEVELOPMENT
Ladies Learning Code Workshop, RGD Design Thinkers Conference Attendee for 4 years, Paper School, Print Show, HTML & CSS online classes with Treehouse, Animation online classes. Online course for After Effects, always working on a side project in either design or video to continue to practice old and learn new skills.

Contact me at mariangelica.forero@gmail.com 
or by phone at 226.929.2545